To those that have served and still serve, I pledge to live my life as though I was worthy of your sacrifices
A smile, a hand shake, a thank you, a salute
These small things mean so much to a veteran or active service man or women.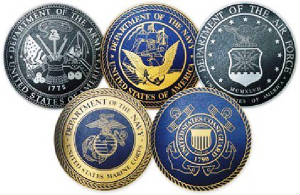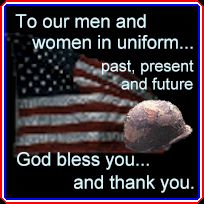 One Vet's proud family, became everyone's family.
Cleveland, Ohio. Welcomes home Vietnam Vets. 1988
Continue the search. Find them. Bring them home.
At very least, to rest in sacred ground.
D-Day Our Greatest Generation goes ashore!

THANK YOU!!!
B-57 Bummers BLMF Vietnam Weapons Crewmen
Dayton Ohio reunion 2010
DON'T FORGET THESE TWO.
THEY TREAT OUR TROOPS LIKE DIRT!!!
IF YOU DON'T STAND BEHIND OUR TROOPS ,PLEASE
FEEL FREE TO STAND IN FRONT OF THEM !!!