Here are some enjoyable and informative sites that I would suggest.
Sprayed and Betrayed / Heros destined to die Agent Orange Support site Eugene Curry ( Gunny ) Moderator
Sprayed and Betrayed / Destined to Die

To order contact gunnerysgt0331@hotmail.com
Vietnam Veterans and Proud Web ring
My USAF Vietnam Weapons group site. B-57 BUMMERS ASSOCIATION BLMF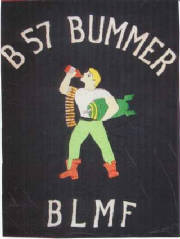 Visit Anderson's Lodge Souix Look Out Ontario Canada. Fishing at it's finest.